You may have heard the story about the Iowa teacher who actually lost weight eating at McDonalds. What started as a high school biology project ended up making local and national headlines. What you might not have heard is that Dr. Doug Layton with UnityPoint Clinic Family Medicine at Prairie Trail was the physician who medically monitored the individual throughout the experiment. Dr. Layton is a trusted community resource when it comes to healthy living. He strongly believes in providing comprehensive health care for his patients and is an advocate for making healthy choices as a way of life. Dr. Layton also provides expertise as a frequent guest blogger for Prairie Trail.
The results of the McDonalds weight loss diet reinforce Dr. Layton's view that health is not just about a particular diet but about choosing to make healthy lifestyle choices. The following article shares Dr. Layton's journey with patient John Cisna and the remarkable results.
The McDonalds Fast Food Weight Loss Story
Almost 10 years after Morgan Spurlock's Oscar-nominated documentary, "Super Size Me" put the unhealthy nature of McDonalds' fast food in the spotlight, another man is making headlines, but with very different results.

In September 2013, John Cisna, a teacher at Colo-NESCO High School in Colo, IA., asked three sophomore biology students whether or not a person could actually become healthier by eating three meals a day at McDonald's for 90 days straight.
Cisna, weighing in at 280 pounds, even volunteered to be the guinea pig for the experiment.  A self-proclaimed "foodaholic," Cisna says he knew both his weight and his blood work were "out of control," making him the perfect candidate for change.
Before the start of what would be 540 straight McDonald's meals, Cisna called upon Dr. Doug Layton at UnityPoint Clinic Family Medicine at Prairie Trail to get him started.
"His starting diet definitely needed some improvement," Layton recalled.  "I remember him saying that 2,000 calories a day was a far cry from what he was used to consuming."
Once he got the green light, Cisna's students planned his weekly meals allowing him no more than 2,000 calories per day.  Cisna would print off the menus each week, order and eat breakfast, lunch and dinner from his local McDonald's.  In addition to the fast food diet, he also walked 45 minutes a day, four to five times a week.
By December 15, Cisna had lost 37 pounds.  "His blood pressure was lower, his weight came down and his lipids improved," said Layton.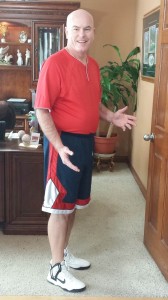 As part of the second phase of the experiment, Cisna started incorporating more vigorous exercise.  The result?  By March 15, he was down a total of 62 pounds.
Layton said while some might be surprised that an all McDonald's diet resulted in a sizeable weight loss, it isn't that unusual when you consider what makes any diet a success.
"When it comes down to it, it's not where you eat, it's what you put into your mouth," Layton said.  "Anyone can do it if they pay attention to what they're eating, follow the proper FDA guidelines and incorporate exercise."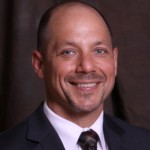 The patient success story featured here is a recount from Dr. Alan Kaplan, President and CEO of UnityPoint Clinics, a physician-led non-profit corporation comprised of more than 900 providers and 280 clinics across Iowa and Illinois. Dr. Kaplan also serves as Senior Vice President/Chief Clinical Officer for UnityPoint Health that encompasses 29 hospitals.
About Dr. Doug Layton
Dr. Doug Layton is a physician at UnityPoint Clinic Family Medicine at Prairie Trail in Ankeny, Iowa and is a frequent guest blogger on the Prairie Trail blog. Dr. Layton shares his expertise on health and wellness and stresses the importance of making healthy lifestyle choices.
More from Dr. Layton on the Prairie Trail Blog:
A Healthy Lifestyle
Dr. Layton explores the advantages of a Mediterranean Diet.
Patient Centered Medical Home
UnityPoint Family Medicine at Prairie Trail commits to become a certified Patient Centered Medical Home.