Green grass, bright blue skies, happy yellow daffodils and tulips in every color, usually these are the visions of May in Iowa. Today, however, the forecast is SNOW! Impossible to believe when the sun is shining brightly on freshly turned dirt of new construction at Prairie Trail.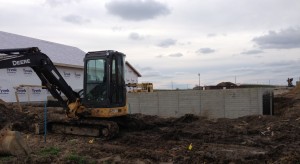 There are more than a dozen new home starts in the Prairie Trail neighborhoods of Precedence, Precedence West and Heritage.  Prairie Trail residents who have just broken ground on their new homes are excitedly watching each step in the process as their dream goes from 'what if' to real spaces defined by footings and lot markers.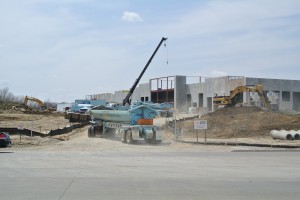 Our businesses are blooming, too!
Experience the hustle of commercial construction crews as you drive by the new 92,000 square foot Hy-Vee store in progress on SW State Street.
Watch for new signage at the Iowa Health Physicians and Clinics Prairie Trail location right across State Street from Hy-Vee. Iowa Health just announced they will change their name to Unity Point Health.
Celebrate with Vintage Hills Cooperative on May 2nd as they host a groundbreaking ceremony for the new Vintage Hills Co-op Retirement Community, just north of Oralabor Road on State Street. The festivities begin at noon, with guest speakers, Dennis Johnson, Chairman of the Senior Co-op Foundation and Gary Lorenz, Mayor of Ankeny. There will appetizers and beverages, compliments of Ewing Development. Plus, a Scavenger Hunt, tours and prizes. Learn more at www.vintagehillscoopAnkeny.com.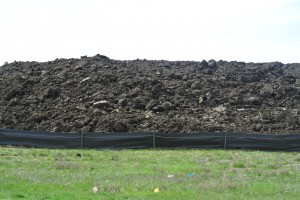 May is definitely a busy month. But snow? We don't believe it. Not when there are flowers to plant, summer activities to plan, and new beginnings. It's Spring at Prairie Trail!