Imagine living in a community that is designed to have a positive impact on your health and wellbeing. Imagine living in a community intentionally developed as a collaboration between residents, businesses, schools and public services.
This is the foundation of Prairie Trail in Ankeny, Iowa.
Research shows that your environment significantly impacts your overall health and wellbeing. Having been built upon the principles of new urbanism, Prairie Trail was designed to encourage an active, healthy lifestyle.
It was a perfect fit when Ankeny Prairie Trail Hy-Vee opened its doors in the fall of 2013. Hy-Vee, known for its focus on health and community involvement, is within walkable distance for residents and offers the entire Ankeny community access to healthy food, expert dietitians, community events and a local family-friendly restaurant, The Market Grill. The HyVee staff have even planted a community garden on-site.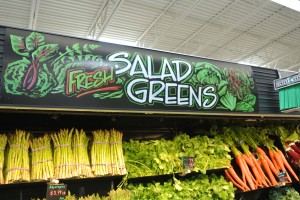 Read more about the Prairie Trail
Ankeny Hy-Vee Community Garden 

here

.
Dietitian Anne Hytrek is Hy-Vee's health and nutrition expert and is available to customers for a variety of nutrition related consults including supermarket tours, nutrition counseling, food allergy information and assistance with disease-specific needs. Anne also helps coordinate community events for the store like the "Build a Better Burger Challenge," fitness walks and regularly hosts the Hy-Vee Wellness Bus, all free and open to the public.
"I love to teach," says Anne who is piloting a new health support group through the Prairie Trail Hy-Vee. "Health is not just about weight management. It's about overall lifestyle, and socialization is a big part of it."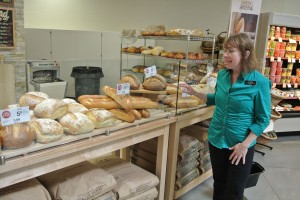 The Hy-Vee Dietitians are truly a "helpful smile in every aisle". On a recent supermarket tour at the store, Anne was at the bread counter describing the benefits of whole wheat bread. She unknowingly enticed near-by shopper, Leslie, with her expert nutrition knowledge. "I can never find good whole wheat bread so when I heard her talking about it, I had to get some," Leslie said.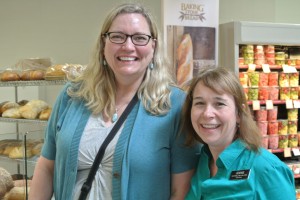 Health and community are two hallmarks of the Prairie Trail lifestyle making Hy-Vee's efforts in the community a welcomed partnership.
Watch as Anne shares expert advice on eating healthy greens.