Sustainability. Walkability. Connectivity. These are the new urbanism principals upon which the Prairie Trail development was built and thrives on and what makes living, working and playing at Prairie Trail so appealing.
And like Prairie Trail, Hy-Vee believes that healthy lifestyles and a healthy environment go hand-in-hand. That is why Hy-Vee store director, Kevin Hudachek is eager to begin work on the first community garden at the Ankeny Prairie Trail Hy-Vee.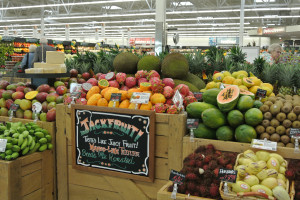 "Fresh food and healthy living are essential to the Hy-Vee brand," says Hudachek. "That's why we decided a community garden would be a perfect fit for us. We'll grow fresh produce right on-site making a connection between food and the land. It's an ambitious task, and ultimately we plan to donate a portion of the proceeds back to the community."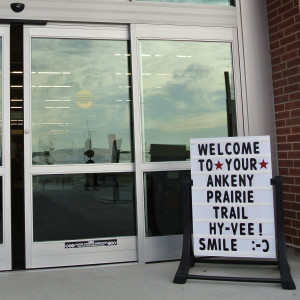 The Ankeny Prairie Trail Hy-Vee doesn't just talk-the-talk of sustainability, they truly walk-the-walk. Store employees will plant and harvest the garden on-site at the new store, which opened at Prairie Trail in Sept. 2013, and store dietitians will assist in selecting the types of foods to be grown. The food will then be sold in the produce aisle. Watch for fresh from the garden specials this summer at your Ankeny Prairie Trail Hy-Vee.
This is truly sustainable venture!