A perfectly manicured lawn, beautiful wood beams spanning the width of the house and a bright pop of color welcoming you inside. Curb appeal can mean a lot of things when looking at a new house, and a beautiful front door is sure to catch your eye.
When designing a house at Prairie Trail, there are four architectural styles…and endless options. Enter the Front Door. Whether you choose a wood door with paneling, something with a large window, or a door and entryway with matching arches, your front door can say a lot about you!
Are you fun and whimsical, enjoying bright colors?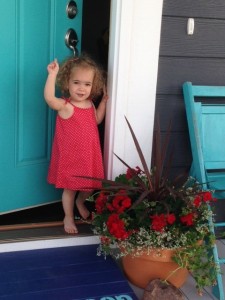 Maybe you're the Colonial Revival type, debuting a six panel-style door surrounded by windows.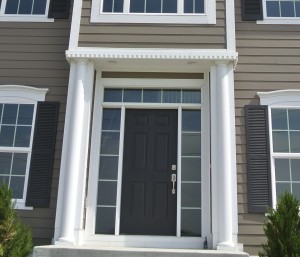 Or perhaps you enjoy the structured wood look, with dramatic detail! This European Romantic style home features the panel-style single door with a little added customization in the wrought iron accents, beautiful inside and out.
Whatever your style one thing is for sure, your front door can be whatever you want it to be!
Check out the featured galleries of other front doors of Prairie Trail on the homepage. And be sure to grab a copy of the Better Homes and Gardens Magazine Summer 2015 edition to see a featured article on one of your neighbors, Brian and Alicia Seifert's front door!