Dreaming of a new home, close to schools, plenty of green space and wonderful neighbors? It's not a dream, it's Prairie Trail in Ankeny.
If you're thinking and dreaming about your next new home, make sure to drive through Prairie Trail in Ankeny. This planned urban development is nestled in the heart of the greater Des Moines area in Ankeny, Iowa. Prairie Trail stretches across more than 1,000 acres and includes all the amenities just minutes away, like retail shopping at the Plaza Shoppes, three new schools – Ankeny High School, Southview Middle School and Prairie Trail Elementary — and a brand new Hy-Vee grocery store, slated to open this Fall.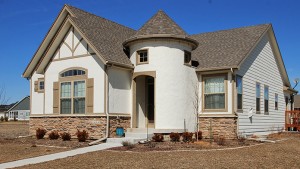 More than 200 unique residential homes have been built at Prairie Trail, with prices starting in the $200,000's. Several custom built homes are move-in ready, like this stylish 3-bedroom Ranch, with a beautiful patio and spacious master bedroom at 1606 SW Prairie Trail Parkway. Priced at $229,500 and shown by Iowa Realty agents, Anita Nemmers (515.453.5799) and Rick Bratrud (515.453.5775).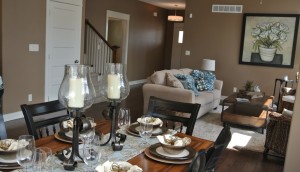 Or you might like to walk-thru this Energy Star Arts and Crafts Style model home, built by award-winning customer builder, MJProperties, at 1702 SW State Street. It boasts many custom features like an open floorplan, beautiful kitchen with to-the-ceiling cabinets and a feature fireplace. Give Iowa Realty Realtor, KellyGebauer a call at 515.453-5938.
Our residents say living at Prairie Trail in Ankeny is like a dream come true. Learn more about what's waiting for you by visiting prairietrailankeny.com or call us at 515-964-9444. We love talking with prospective new homeowners!