The 2016 Prairie Trail Scholarship winners gathered at Fong's Pizza in The District this spring to accept their awards and share their stories.
Each year since 2008 when the first residents of Prairie Trail moved in, scholarships have been awarded to applicants pursuing their college education. More than $186,150 has been awarded to date, including $40,000 to the 16 student scholarship recipients in 2016.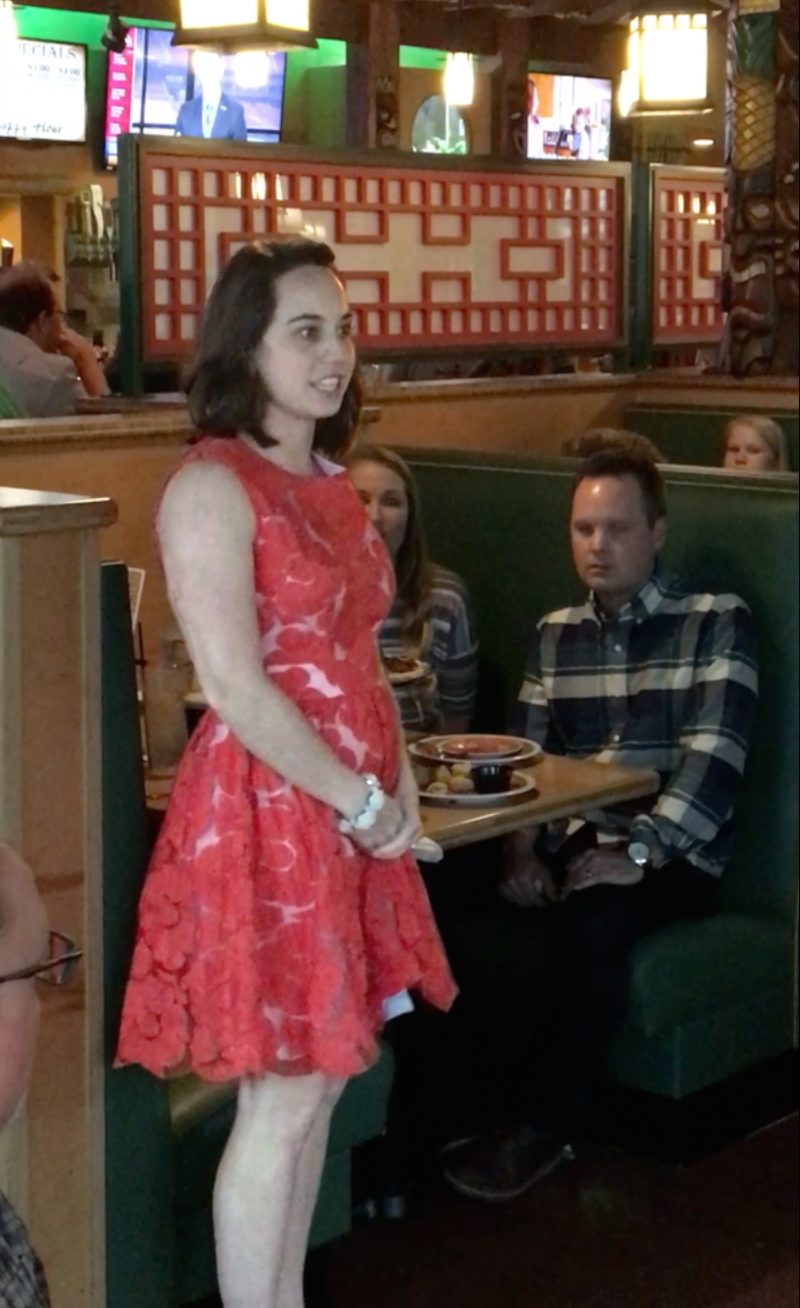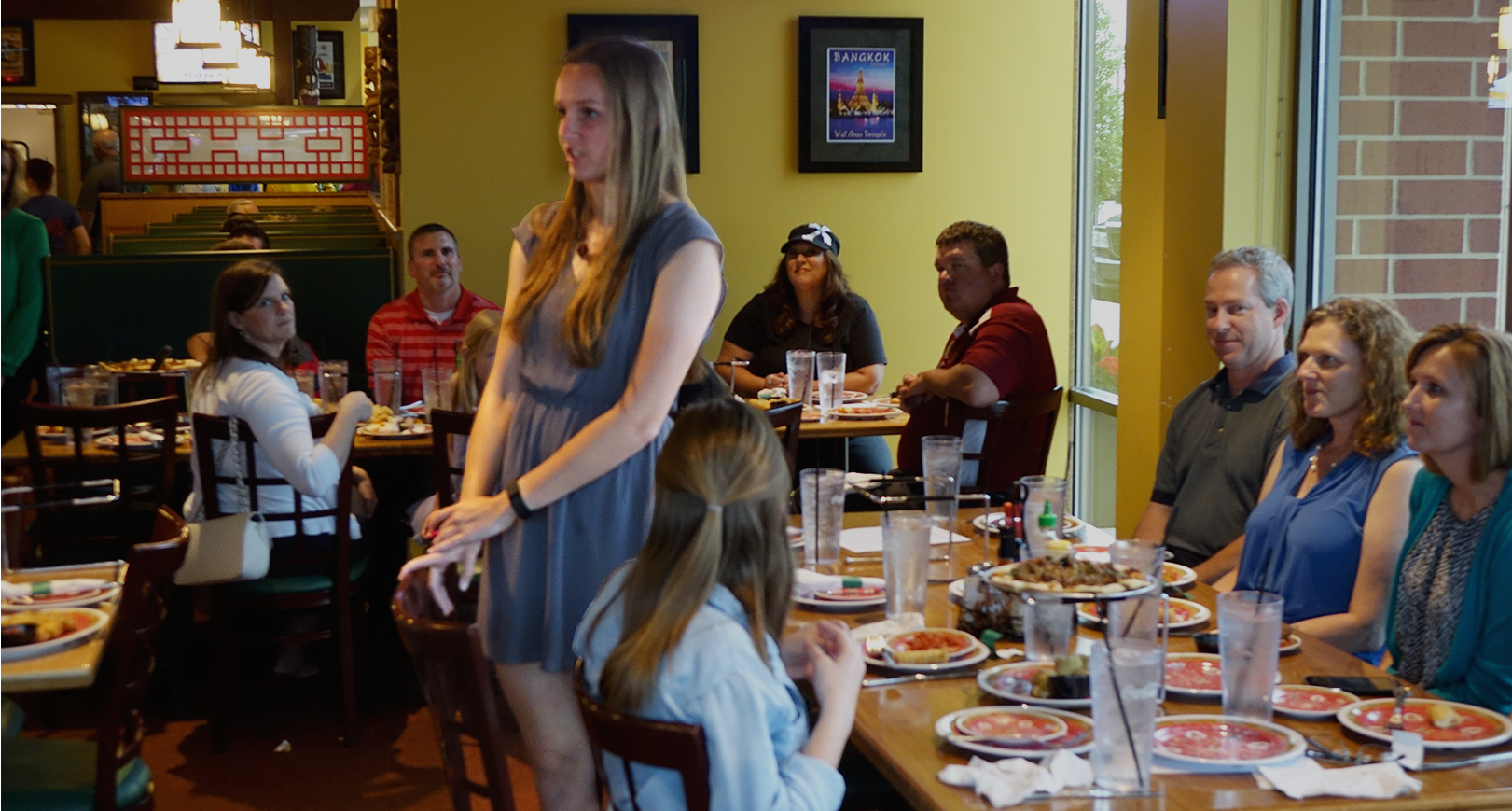 The 2016 Prairie Trail Scholarship recipients are:
Jack Buttjer — Iowa Central Community College
Sydney Downing — University of Northern Iowa
James David Edward Ellwanger — Iowa State University
Sara Gubbels — Graceland University
Hannah Johnson — University of Nebraska, Lincoln
Kelly Lindaman — still confirming her final choice
Kathryn Elizabeth Miller — Des Moines Area Community College
Raegan Moeller — Indian Hills Community College
Nathaniel Moore — Iowa State University
McKaylin A. Noltensmeier — Des Moines Area Community College
Brooke Osburn — Iowa State University
Kristel Schultz — Creighton University
Olivia Slater — Drake University Law School
Chelsey Stephenson –Des Moines Area Community College
Collin Urquhart — University of Iowa
Michael Woods –Iowa State University
Eleven scholarship winners attended the awards dinner and shared with the group of parents and friends about their plans for continued studies and their favorite things about living in Prairie trail.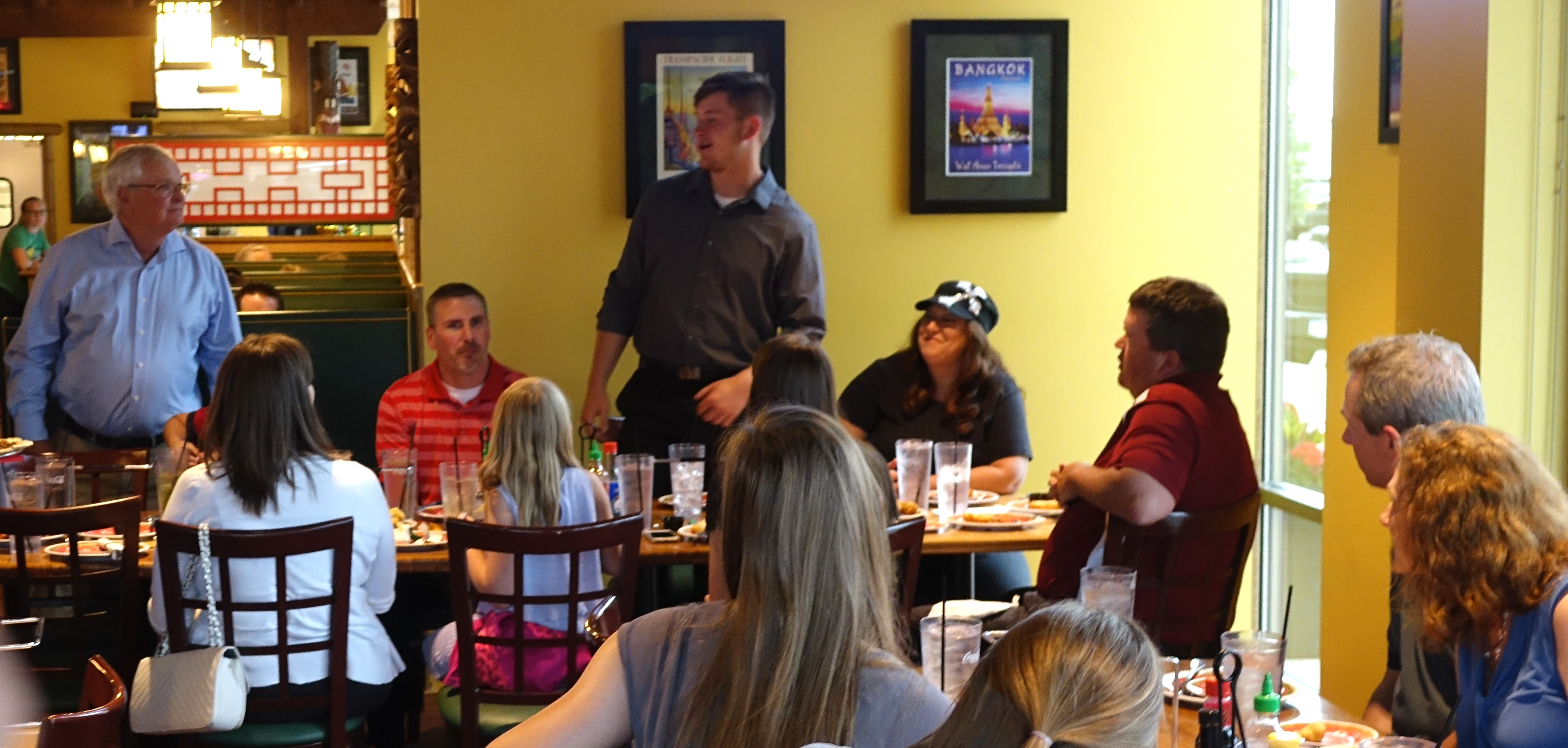 Dennis Albaugh, developer of Prairie Trail, addressed the group and encouraged them to work hard, invest in themselves and remember to help others as they find success. Dennis and Susan Albaugh established the Prairie Trail Scholarship Program when the development began and it is now a self-sustaining fund. It's believed to be the only scholarship in Iowa and the surrounding region offered exclusively to residents of a development like Prairie Trail.
"Education is something you will always have," Mr. Albaugh told the group. "You will face challenges, whether because of fluctuations in the economy or changes in the job market. But, your college degree gives you something to build on. No one can take that away from you."
Mr. Albaugh shared the story of how a scholarship to DMACC set him on the path to a degree in Agribusiness and a successful career.

The Prairie Trail Scholarship is administered by the DMACC Foundation, who collects applications and disperses funds.
The DMACC Ankeny campus borders Prairie Trail on the east, a mutual advantage for students and residents. DMACC students living in nearby Prairie Pointe Apartments are a short walk from restaurants and shopping in The District. Prairie Trail residents are a short distance from one of the nation's best community colleges, with a broad offering of coursework. Gina Snuttjer, a resident of Prairie Trail and a multi-year scholarship winner, is the perfect example. Gina received the Prairie Trail Scholarship and chose to attend DMACC where she obtained her degree in criminal justice. Here's her story on a previous PT Blog post.
Whether attending college nearby or farther away, our 2016 scholarship winners are pursuing a wide range of studies from aerospace engineering to education, business and more. We are proud of these students and of the impact the Prairie Trail Scholarship Program has had to date.
Good luck students!
Learn more details about the Prairie Trail Scholarship Program here and watch for 2017 applications to open after January 1.