Nothing says Christmas better than charming displays of twinkling lights in your favorite colors of the season. The wonder, the awe, the excitement and magic of the Holidays come alive right before your eyes.
And it's all that much better when it's outside your own front door! At Prairie Trial, the entire neighborhood  has been aglow with holiday spirit this year. It brings even more sophisticated warmth to the already charming community.
The Precedence neighborhood welcomes us with a stately Colonial merrily wearing Christmas wreaths with pride and sophistication bringing warm feelings of holiday traditions to mind.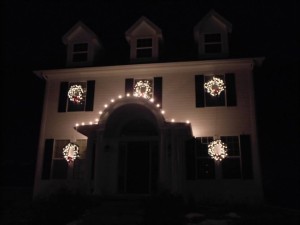 A drive through the neighborhood brings nostalgic grins from mom and dad and giggles of delight from the kids as the whimsical characters, Rudolf and Hermey, light up a front yard.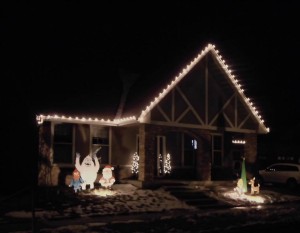 And we could not possibly forget to mention how all the carefully strung lights bring out the gorgeous architectural elements so carefully crafted by homeowner's dreams and builder's hands.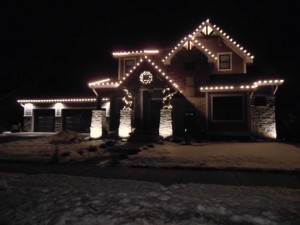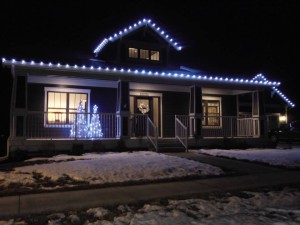 If you like instant charm and a sense of place sprinkled with Holiday magic, Prairie Trial is the place to be!
Merry Christmas and Happy Holidays from Prairie Trail.
Join us on facebook to see what others are saying about the holiday lights and view the entire album of light display photos.
Want more photos of beautiful homes and life at Prairie Trail? Follow us on Instagram.