August 28, 2014 (Ankeny, IA) –   Ankeny's Prairie Trail will be home to a Fong's Pizza by next spring. The second location of Fong's marks the first time a Full Court Press, Inc establishment has added a second location and chosen a business address outside of Des Moines.
"Ankeny is experiencing a great deal of growth and we are pleased to partner with DRA Properties, L.C. for our newest restaurant." Said Gwen Page, co-owner of Fong's. "Fong's is a fun, unique concept we believe is a perfect fit with the energetic lifestyle of the community." She added.
The District at Prairie Trail is located just off State Street at Vintage Parkway in Ankeny and is designed as the town center of Prairie Trail. Fong's will be located at 1450 SW Vintage in 6,444 square feet at the street level. Joining Simpson College and Fitness World Prairie Trail, Fong's will be the corner anchor of the Vintage Main building, a 67,000 square foot, two-story complex that overlooks Promenade Lake. Dennis Albaugh, owner of DRA Properties said, "We are excited to bring yet another strong, local business to Prairie Trail. Fong's has a proven and successful restaurant concept and they will be right in the center of it all at The District. They will make a terrific impact."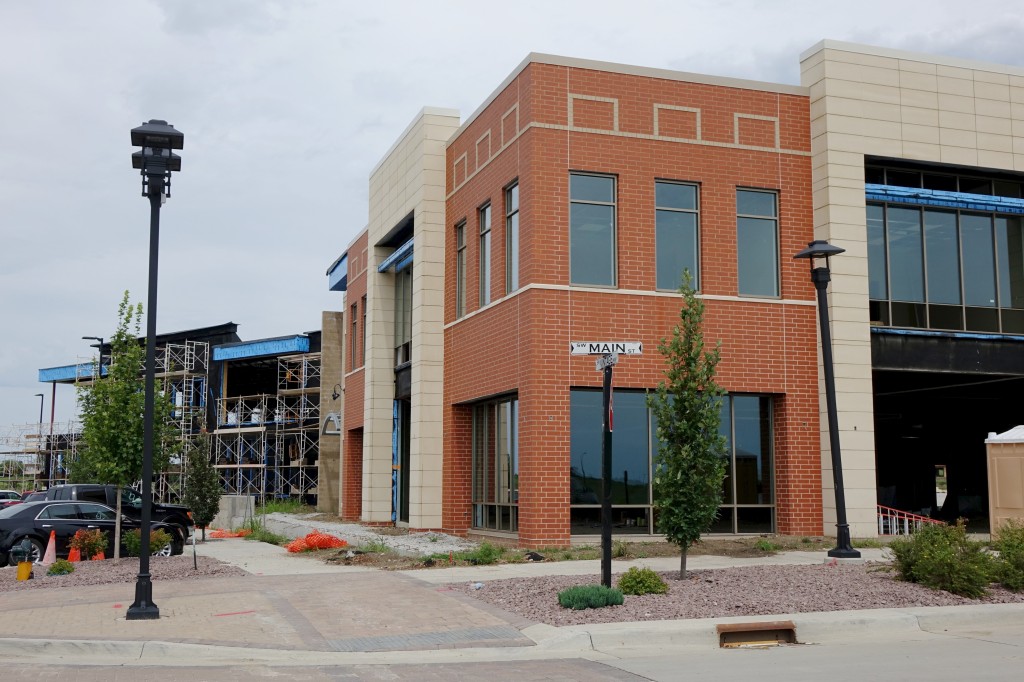 About Fong's
Opened in 2009, Fong's Pizza combines Oriental, Polynesian and Italian inspirations to create a unique menu and dining atmosphere where innovative creations like Chinese Cheesesticks, Crab Rangoon pizza and Fongolian Beef pizza have become popular with regular customers.  Fong's has been featured on both the Travel Channel and Cooking Channel and was named the best pizza in Iowa by Food Network Magazine. For more information about Fong's Pizza visit www.fongspizza.com.
About DRA Properties
DRA Properties is an Ankeny, Iowa-based real estate development company founded in 1992 by Dennis Albaugh. Mr. Albaugh is also CEO and owner of Albaugh, Inc., a global agricultural chemical company recognized as the largest wholly owned formulator and packager of crop protection products in the industry. Business leader, entrepreneur and developer, Mr Albaugh has received many honors, including being recognized recently as one of the Top 100 CEO Leaders in STEM by STEMconnecctor. More at www.drapropertiesankeny.com.
About Prairie Trail
Prairie Trail is a 1,031 acre planned community built on the tradition of Iowa's great neighborhoods. It's a tapestry of diverse and distinctive homes, tree-lined streets, neighborhood stores, nearby offices, schools, parks, and greenbelts. It's a walkable development with less traffic, more sidewalks and trails that connect the entire development to the city of Ankeny, Iowa. It's a place where everything is designed to connect the people to the land, a place for people to meet and interact. Learn more at www.prairietrailankeny.com  Follow Prairie Trail on twitter @PrairieTrail, on facebook.com/prairietrailankeny and instagram.com/prairietrail.