We're excited to welcome the Ankeny Area Chamber to The District in Prairie Trail. The Chamber made the announcement to members attending tonight's annual chamber dinner. The new location will be on the second level of Building II at 1631 SW Main Street, Suites 204 & 205. The 3,300 square feet of space is currently under construction and will be completed in time for the Chamber to move in July 1st.
First of many new announcements for Building II in The District.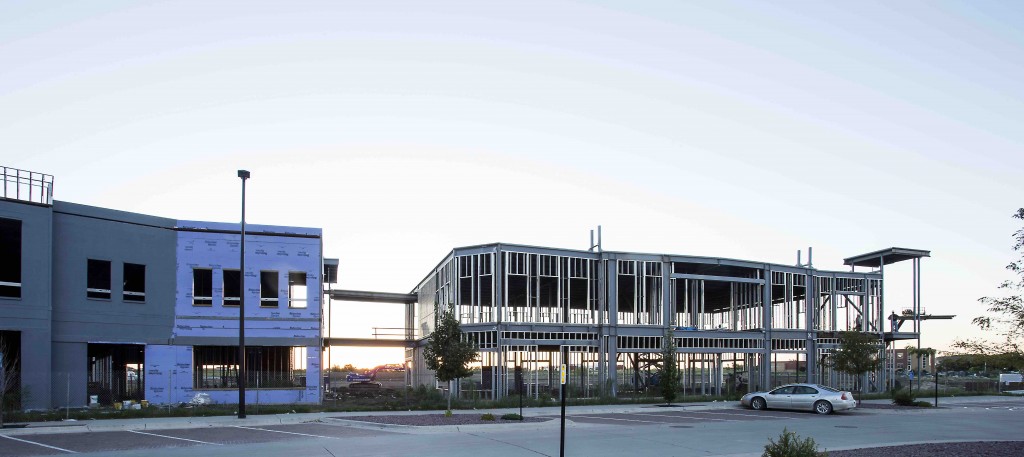 The Ankeny Chamber is the first tenant to announce plans to move into Building II. Construction began on the 55,000 square foot building late last summer and has progressed beautifully. It was designed by Imprint Architects to mirror Building I, which is across Main Street to the west. Building I is home to Fong's Pizza, Simpson College Ankeny Campus, Blond Genius, Matilda Muse and more. Building II will have beautiful views overlooking Lake Promenade and the first skywalk to be built in Ankeny. Across the street from Building II is Jethro's BBQ n' LakeHouse and the future home of one of the newest restaurants in Prairie Trail, District36 which is slated to open this fall.
Also locating along SW Vintage Parkway, will be Whiskey River and The Venue, a bar, restaurant and entertainment venue owned by Joe and Nicki Romare. They announced plans for their newest location earlier this year. Construction on the site is just beginning.
It's all Happening Here!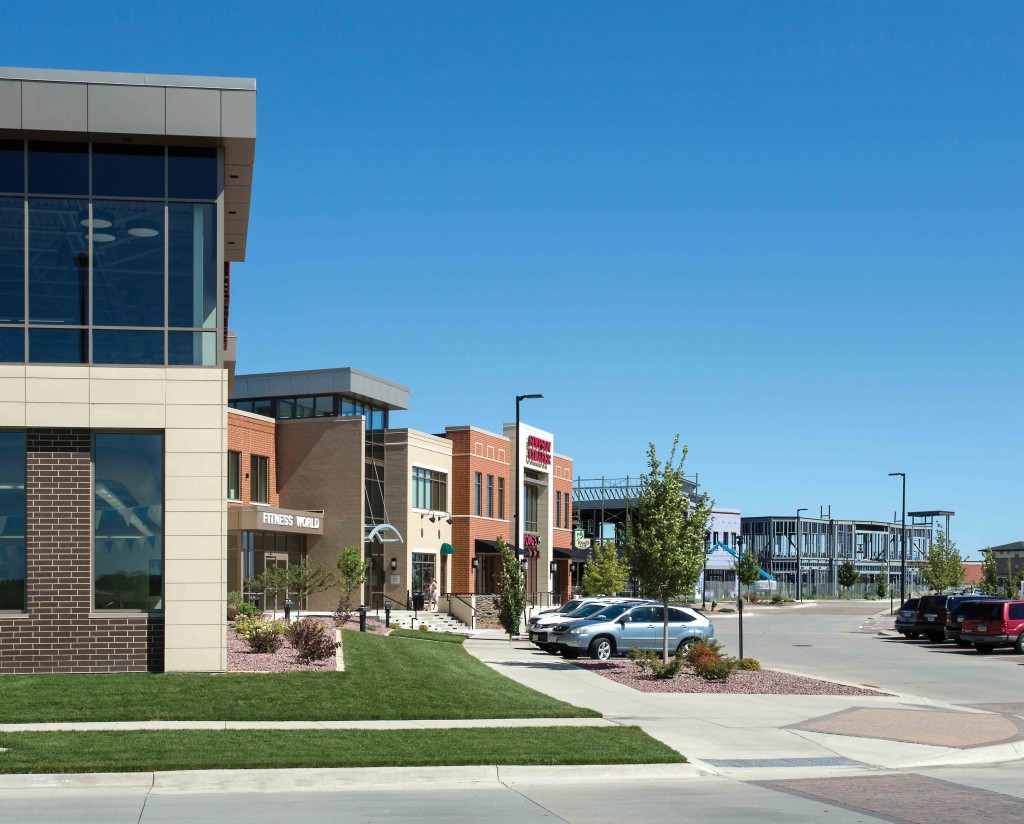 The District at Prairie Trail is becoming the destination for shopping, dining, and relaxing entertainment. We're sure the Chamber will enjoy its new location right in the heart of the newest businesses coming to Ankeny.
Welcome
Ankeny Area Chamber!