The physicians and staff at UnityPoint Clinic Family Medicine at Prairie Trail are passionate about being connected in the community they so proudly serve.
Community engagement isn't just a buzz word for this group of Physicians, it's a way of practicing medicine that changes how people go about their day-to-day living. It's about promoting a healthy lifestyle.
Instead of only seeing your physician once or twice a year for scheduled visits you'll see the team from UnityPoint Clinic Family Medicine at Prairie Trail active in community events like Ankeny SummerFest and even a day in the park like the upcoming Puppies in the Park at Prairie Trail on Aug. 2.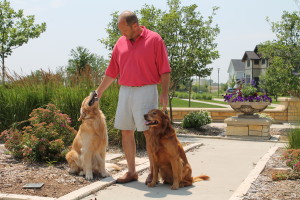 What better way to connect than to spend a day in the local park talking to people about health and wellness with some of the biggest champions of activity and wellbeing—our dogs!
As the Presenting Sponsor of Puppies in the Park at Prairie Trail the team from Unity Point Clinic will be on-site for the community to get to know the staff and offer heart rate and blood pressure readings.
Dog-enthusist Dr. Doug Layton from the clinic will speak about healthy lifestyle choices and share ways that he includes his Golden Retrievers, Kona and Copper into exercise and keeping active.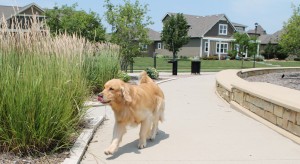 Come out to Precedence Park on Aug. 2 to meet the team and learn more about this community-centered medical home and their unique passion for all things puppy!
Learn more about Puppies in the Park, additional speakers and how to register your dog for the Doggie Photo Contest here.