Matt and Jenny Montange have lived in Des Moines, Clive, West Des Moines and Polk City. They moved into their newly built home at Prairie Trail last summer and share their experience with homebuilding here:
Jenny describes the Thinking and Dreaming Stage like this,
"We have lived in several communities in the Des Moines area. I actually found Prairie Trail online. We started looking at Prairie Trail because it's close to Matt's work and I know I would be going to DMACC. Mason was about to start Kindergarten.
That's another reason we wanted to move to Prairie Trail, because the schools are great."
There are various lot sizes and price points available at Prairie Trail so choosing your lot and home style is fun and easy. Matt and Jenny decided on the European Romantic home design and chose a corner lot with an alley. They actually chose the lot to match the European Romantic home style. "The pattern book requires an 18ft. setback for the garage if it's in the front," Matt explains. "If there is an alley, then the driveway has to enter off the alley. We really got the best of both with the corner lot."
The Montange's had a distinct advantage over most of us who are thinking about building a custom home, because Matt is a builder who works for Brad Van Weldon, Co. He actually built the Montange's new home himself, working with sub-contractors that he knows and trusts. And, Matt and Jenny made a lot of decisions before we even started, by looking at houzz.com.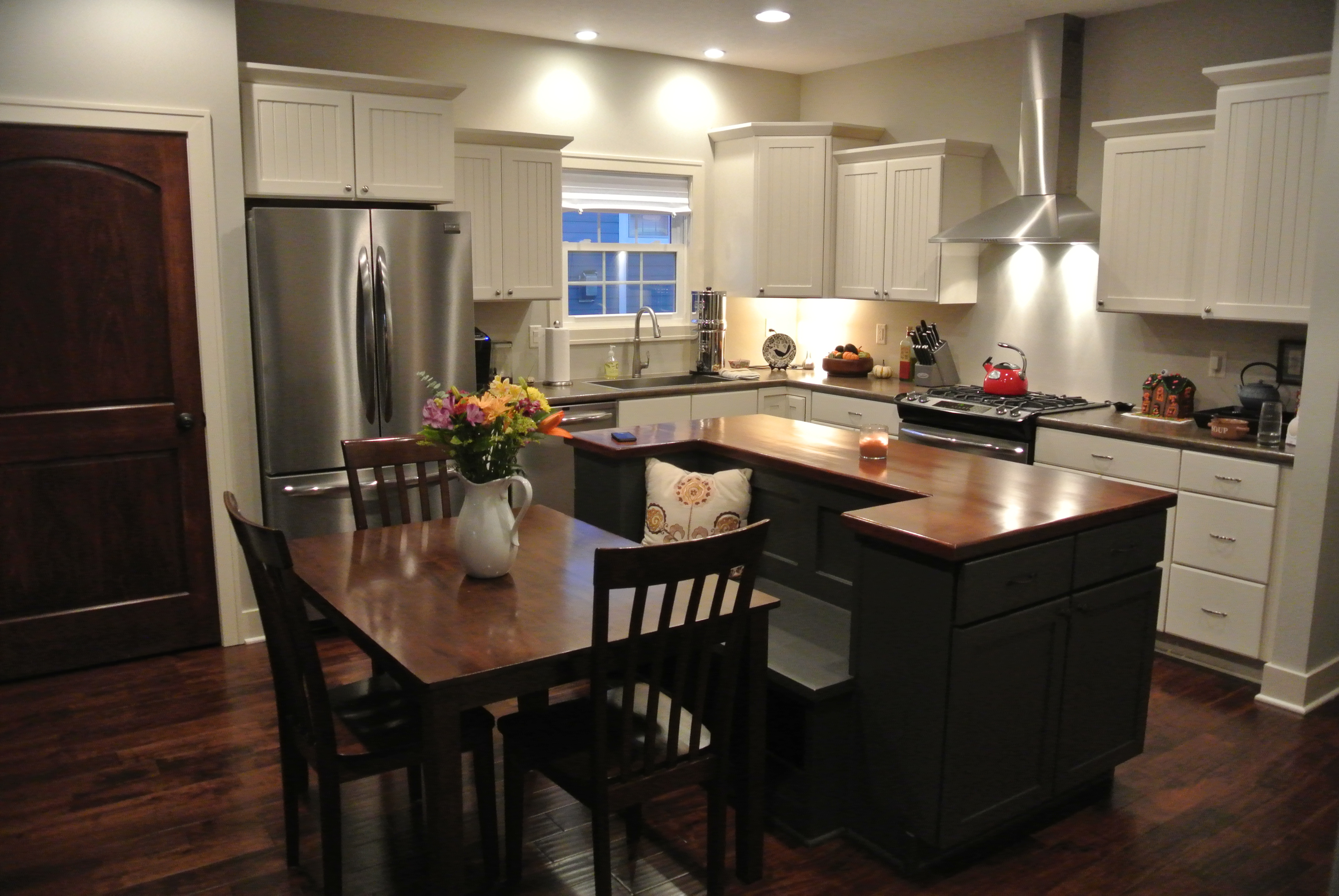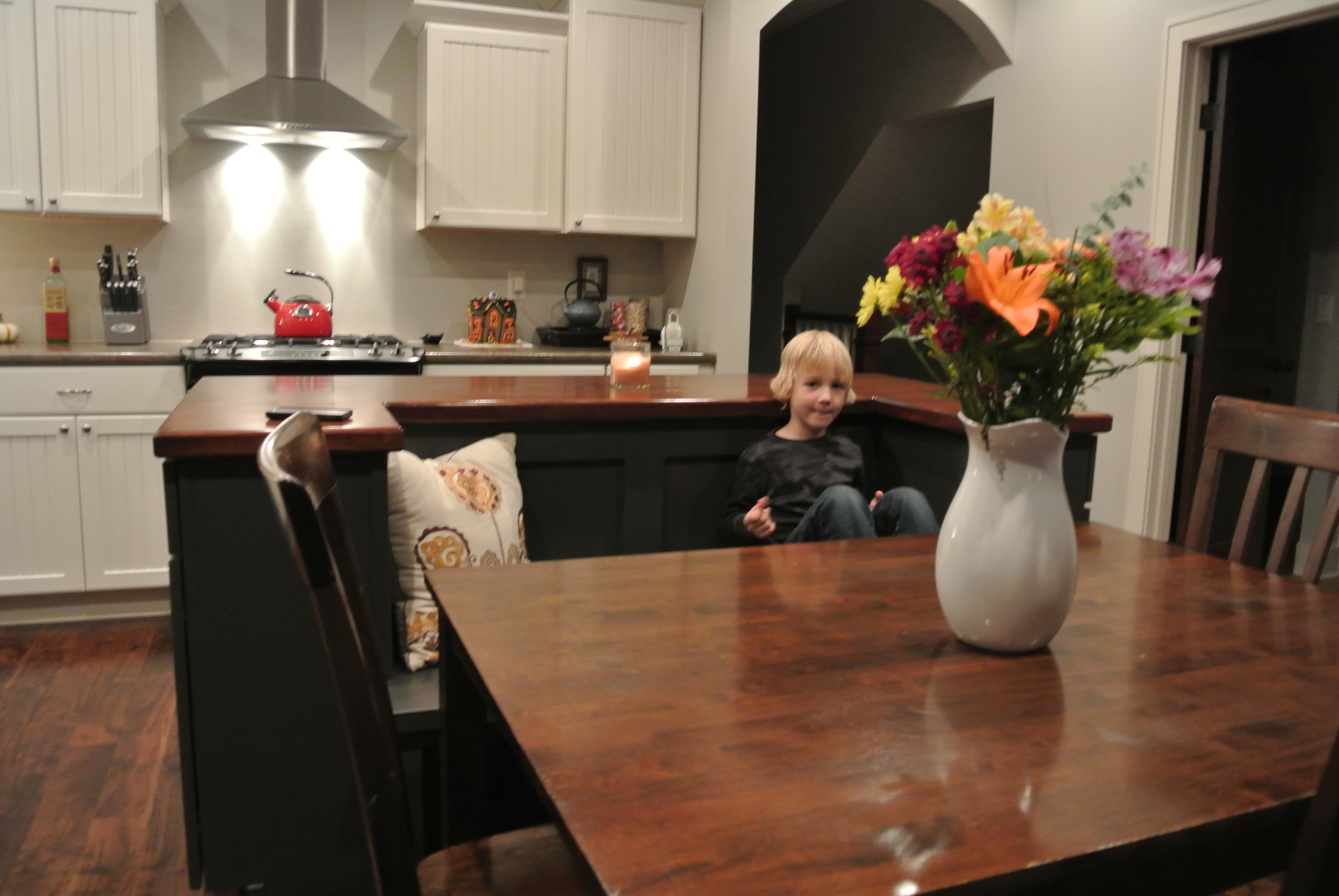 Matt enjoyed working with the Architectural Review Board, getting input during the approval process. "I thought the ARB was fun," he said. "For instance, we had two arches over the front windows and had planned a cross-head treatment below. The ARB asked us to choose one treatment and go with it. So, we chose the arches and then we echoed them inside. The front entry door is arched. We even put an arch in the fireplace. We really like the way it turned out."
Jenny's life was a bit complicated by the fact that she was living in northwest Iowa. "We put our house on the market and it sold in two days," she explained. "So, I took the kids to stay with my parents and Matt stayed here. The hardest thing was trying to make choices from a distance by looking at photos. It was difficult to get a feel for what things looked like."
"It would have been easier if I just made all the decisions," joked Matt.
The Montanges started planning in January and moved in during August. A very fast timeline, accomplished because Matt is organized and understands the process. "He coordinated the schedule and knew when we had to make decisions to be on-time when the subs were ready to go," Jenny said. "I would come to Des Moines and spend the day choosing faucets and finishes. Plus, we made many decisions by looking online. It looks great!"
Matt adds, "Ashley Johnson (Marketing Director for DRA Properties) was a big help. Whenever I had a question, I could just call her and she had the answer. It was very helpful. I understand why builders like to build at Prairie Trail."
According to Jenny, they haven't had much time to meet people, "It's been a whirlwind. We both started school," she said, motioning to six-year-old Mason with a smile. "We can't wait to use the parks…and the swimming pool is awesome!"