On Tuesday, October 28th Simpson College opened its Ankeny campus to the public for the first time. The Simpson Speaker Series, usually located at the West Des Moines Campus, was held in the new location at The District in Prairie Trail.
This gave the public and the Simpson Community an opportunity to get a view of the inside of the new Ankeny campus.
The Speaker Series events, held by the Continuing Education and Graduate programs, are free to the community and feature prominent local and regional speakers. The current theme of the series is "Insights on Leadership." The featured leaders of this particular evening were James Autry and Sally Pederson, co-authors of Choosing Gratitude 365 Days A Year.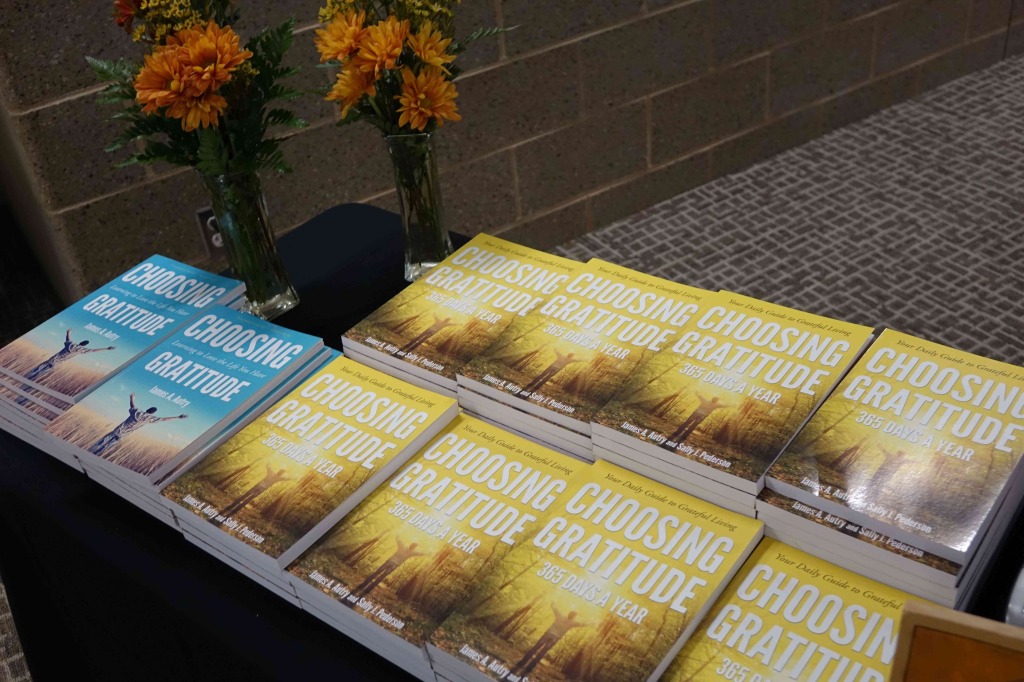 The night began at 5:30pm with Ankeny Prairie Trail Hy-Vee catered hors d'oeuvres and networking followed by an enlightening presentation by Autry and Pederson at 6pm. Jim A. Autry, former Senior Vice President of the Meredith Corporation and fortune 500 executive, is an author, poet and consultant. One of his twelve books, Love and Profit, the Art of Caring Leadership, won the prestigious Johnson, Smith, and Kinsley Award for being the book to contribute the most to executive thinking in 1992. His knowledge and leadership has led him to conduct workshops in Australia, Canada, Iceland, Nassau, The Netherlands, and Singapore.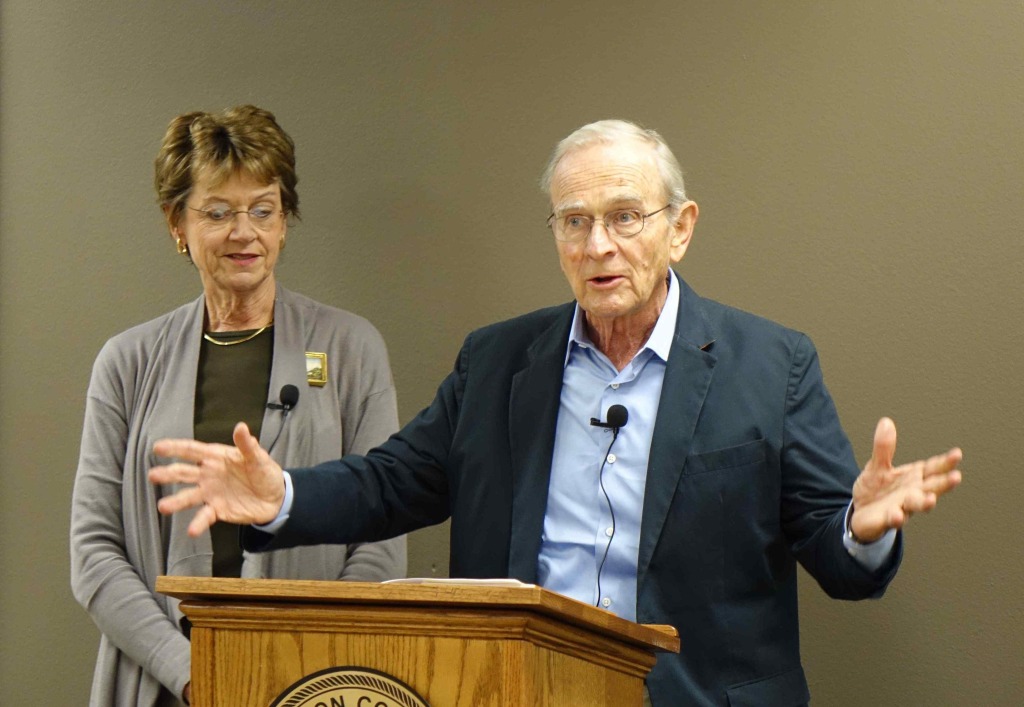 His wife and co-author, Sally J. Pederson, was an editor and writer for several years, serving as Senior Food Editor of Better Homes and Gardens. From 1999 to 2007 she served as Lieutenant Governor of Iowa. Some of her recognized successes include expanding access to health care for children, requiring insurance coverage for mental illness, and creating 1000 new units of affordable housing for people with disabilities. Both Pederson and Autry are coveted speakers with a plethora of knowledge and leadership initiatives to share.
The focus of their presentation and the book they co-wrote together, Choosing Gratitude 365 Days a Year, is a devotional book dedicated to a year of gratefulness.
"Each devotion challenges us to see a source of gratefulness amidst the normal, burdensome circumstances of life. As the year progresses, we are let into Jim and Sally's lives, their trips to visit family, the blessings of their sons and friends. They remind us of things that happened last week or a month ago, even the weather, and so we are looped into the confidence of wise friends who really are the most positive, grateful people we would ever hope to meet. We want to be more grateful as we want to be more honest, more courageous, more generous."
Sally treated the crowd to a few excerpts and Jim shared advice and explained the book's development, "In each month of this book, I picked one virtue." This Speaker Series was an opportunity for students and the community to take advantage and learn from two prestigious local community members.
If you are interested in obtaining more information about future events offered by Simpson College Continuing Education and Graduate Programs you can visit the website or facebook.