Planning and persistence is the story behind the continued growth of Prairie Trail business. Introducing the newest expansion, the District II building.

Construction began on this 55,000 square foot building in January and is forecasted to be complete by Fall 2016.
The business areas in Prairie Trail were designed to be a mix of streets, parks, retail boutiques, restaurants and entertainment, civic buildings, offices and plenty of parking. Prairie Trail has stayed true to the original plan from the very first groundbreaking announcement in 2007 for the Ankeny Police Headquarters on SW Ordnance Road to the most recent, Main Street Café & Bakery currently under construction in Plaza Shoppes on White Birch Drive.
Prairie Trail is designed as an urban development based on the principles of New Urbanism community design. The fundamental aspect of this style of urban planning is the collaboration between the developer and the community.
The land for Prairie Trail was previously the site of the ISU Dairy Research farm, which was sold to the city of Ankeny in 2005. Ankeny had literally grown up around this 1,031-acre space creating a challenge as to how to develop what had become the middle of town. Collaboration between the city of Ankeny and the developer of Prairie Trail was critical to the continued successful growth of Ankeny.
Ankeny routinely ranks high on the list of Bests:
#36 on Best Suburbs in America
#3 on Best Cities for Homeownership in Iowa
Top 10 of 10 rating by GreatSchools.org
#7 on the Top 10 Best Places to Live in Iowa,
8x honoree by Playful City USA, KaBOOM!
Even with the economic swings of the last five years, D.R.A. Properties, L.C. the developer of Prairie Trail, stayed focused on attracting outstanding local and regional businesses and building the infrastructure for future growth.
Today residents can walk to the Ankeny Prairie Trail Hy-Vee in Plaza Shoppes for groceries or to eat at Market Grille, or to McDonald's or Jethro's BBQ Lakehouse restaurant at The District in Prairie Trail. They can take their pick of exercise options with AnyTime Fitness, Kris's Hot Yoga & Barre or Fitness World at Prairie Trail all located right in the development.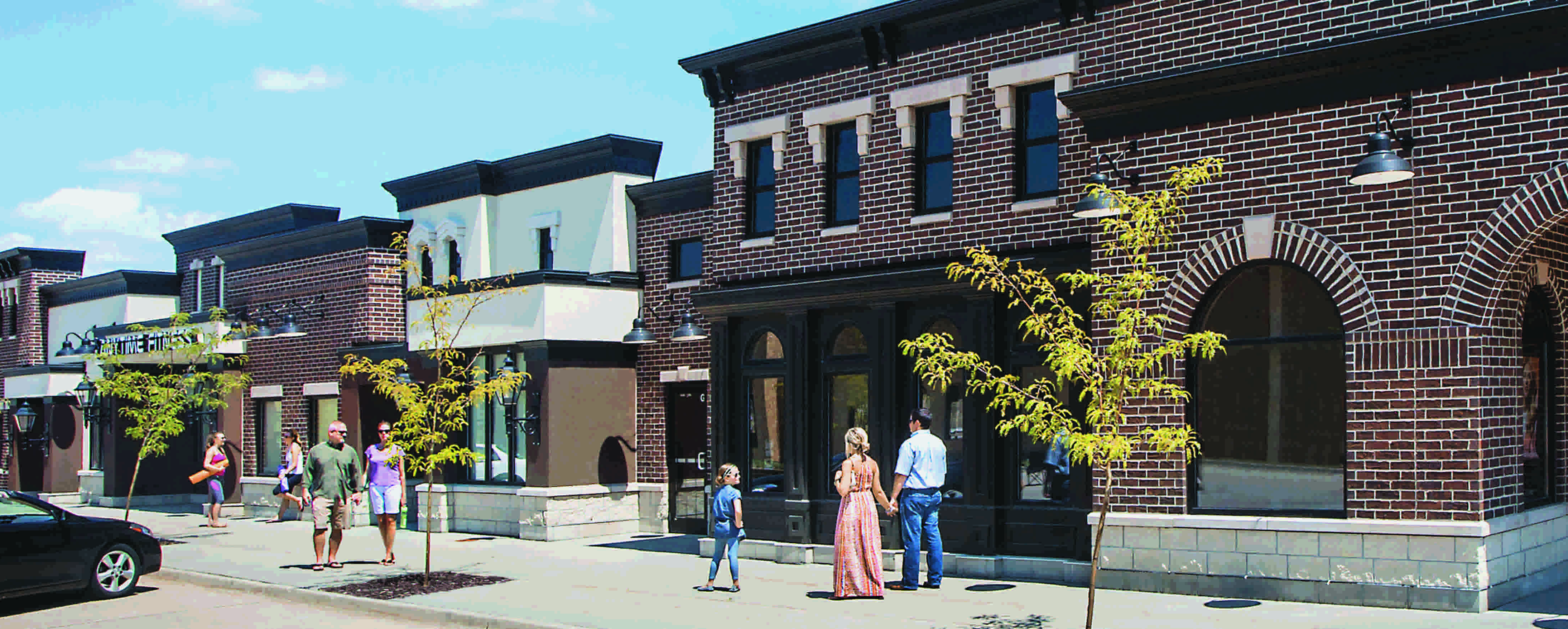 There are three major medical clinics here, plus chiropractic, eye care, dental, financial services, pre-school and daycare, salons, spas, interior design services and of course shopping! It's all right here in Prairie Trail. And soon there will be more.
Follow the Prairie Trail blog for more features about our Prairie Trail businesses, progress on the District II construction and new tenants moving in. We can't wait to share!
Subcribe by email here.
And be sure to follow us on facebook, twitter and instagram for more photos and videos.
Next on the blog: Eye Care Clinic of Iowa at Prairie Trail