Monday, February 2nd is the day! We've all been waiting for the new Fitness World to open at Prairie Trail. Several hundred members got a sneak peek at the beautiful 32,000 square feet of space at the new facility over the weekend.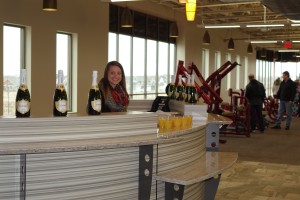 It's almost complete with just a few finishing touches that are sure to be ready when the new club officially opens on Monday at 4pm.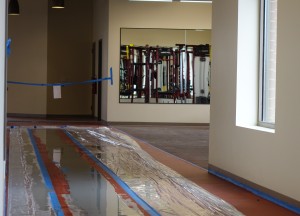 Members will have to wait just a little longer for the pool to open. It's a strict process of filling the pool in stages and the tile on the pool deck going in last.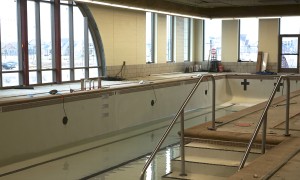 Denise Johnson, owner of Fitness World at Prairie Trail, said it won't be long, estimating 8-10 days before the pool is ready.
While we've all enjoyed watching the construction at The District in Prairie Trail, members who know and love Fitness World services could hardly wait for the gorgeous spaces and brand new equipment.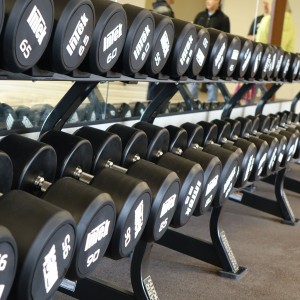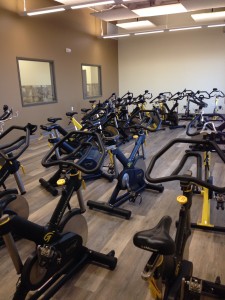 These custom crafted lockers were made by a local supplier who also happens to be a Fitness World member.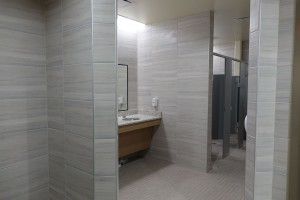 The sauna and even the bathrooms are pretty!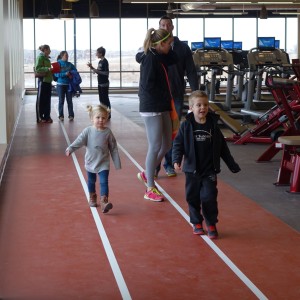 The indoor track is favorite of Fitness World members and this new version doesn't disappoint.
Of course we love the view overlooking Prairie Trail with plenty of parking closeby, even on a dreary day in January.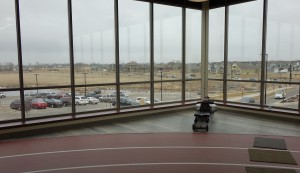 The weather may have been bleak, but the Fitness World staff was enthusiastic on a Saturday morning. They gave tours and answered questions. Kristen Sieverding, Group Fitness Director, was showing off the spacious group fitness room. Check out the Group Fitness Schedule here.
If you are a Fitness World regular in Ankeny, you'll be happy to know that Jill Kruger, Licensed Massage Therapist, will be scheduling appointments at the new location. Email her at JillKrugerLMT@gmail.com.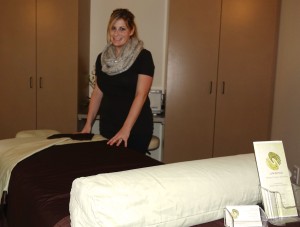 And what's this? Healthy food choices available right at the club? The Main Street Express will be serving up deliciousness bright and early at Fitness World. Stay tuned to the Prairie Trail blog to learn more about John & Bene' Zehr, local entrepreneurs who will be opening The Main Street Café and Bakery at Plaza Shoppes in Prairie Trail very soon.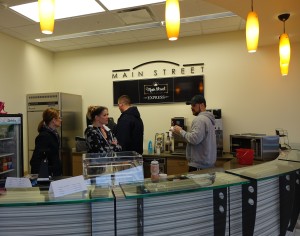 Fitness World members will get to workout at the new facility starting Monday, February 2nd at 4:00pm. But don't sweat it if you are not yet a member, give the staff a call at 515-963-7676 and get the tour.  Welcome Fitness World at Prairie Trail!