Sustainable living is fundamental to life at Prairie Trail, making every day Earth Day for all who live, work and play in the 1,031 acre planned urban development located in Ankeny, IA.
Prairie Trail embraces the ideals of a truly sustainable community design. Preservation of the natural environment was central to the original planning of Prairie Trail. This approach makes the best use of existing topography and natural waterways while also adding stunning views.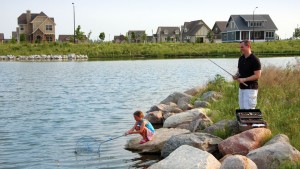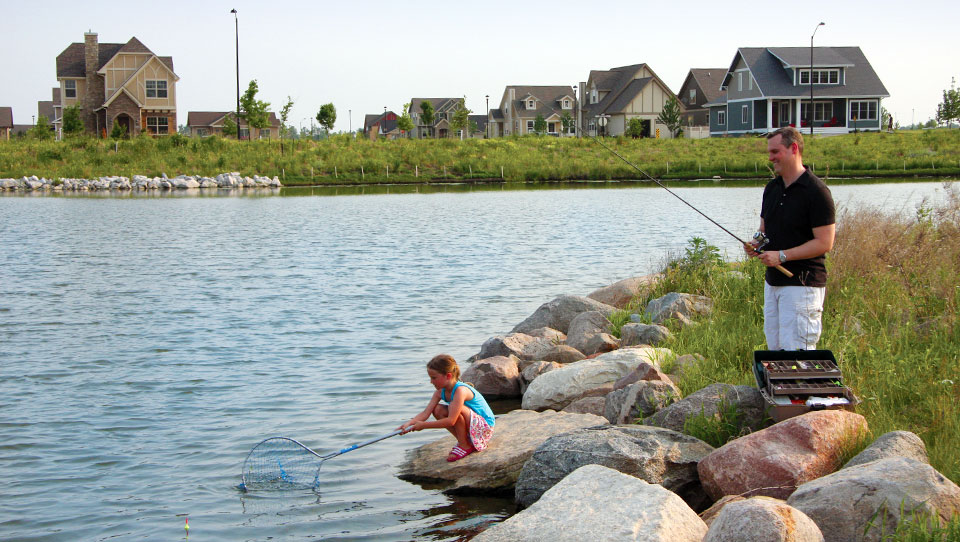 This kind of commitment means lifelong attention to every quality-of-life detail down to state-of-the-art storm water retention systems, preserving wetlands and natural features and showcasing native plants.
Common ground and open green spaces are also essential to life at Prairie Trail. With 13 miles of trails and 200 acres of parks, these spaces were designed to create a healthier environment and encourage people to be together. Research shows that green spaces with trees encourage people to be more social and where social ties are strong, people help and protect each other. New Urbanism communities like Prairie Trail are also shown to equate to healthier lifestyles.
Building a green-friendly environment remains one of Prairie Trail's greatest priorities and achievements. Just ask one of the friendly residents as you walk through the development on any given day. You'll find that many residents recycle, compost and utilize rain barrels for watering plants and gardens.
And that's just the beginning. Here are some of the other ways residents at Prairie Trail celebrate Earth Day, every day!
Starting each spring, Marc Weston commutes to work in Ames by bicycle each day. "Amazingly there is a bike path/lane the entire distance." Providing 13 miles of trails, the Prairie Trail system establishes a regional connection including links to the metro's major trails.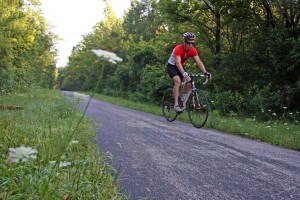 Randy Rees drives an electric car. With a charging station just down the street at Hy-Vee, driving an electric car is convenient for Prairie Trail and Ankeny residents!
Beautiful, energy-efficient homes are abundant at Prairie Trail. When Amy Kort and her family built their home in 2011 they chose high efficiency windows, appliances and heating and cooling systems. "We also have duel flush toilets, low flow showerheads and faucets," says Amy.
Jo Lynn Sitzmann makes a point to plant something every year on Earth Day. "My number one rule is that it has to be a tree or some type of perennial that will bring lasting beauty."
Residents here at Prairie Trail embrace the lifestyle making it a development with a true sense of place. It's beautiful to see so many people in one place respecting and celebrating the earth and making every day, Earth Day!