Ever wondered how your realtor knows so much about the homes they show and the builders they support? Great realtors have a deep passion for homes, it's not just about sales.  Sure they must learn about price points and loan values, deeds and contracts, but it's when they are showing off a home to a new prospective homeowner that you see their love for the architecture and the homebuilding process come to the surface.
In these photos from a realtor open house held in October last year, Shanna Clark, Iowa Realty agent and marketing rep for Orton Homes shows off a home under construction at Prairie Trail to another realtor.  Even though the dust isn't yet settled, Shanna knows details about the construction process and uniqueness of this home. It's her job to help other realtors understand the details so they are well-versed when showing it to their prospects.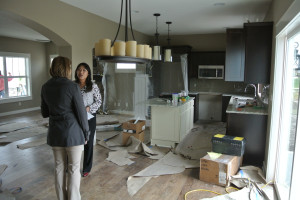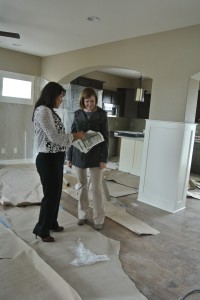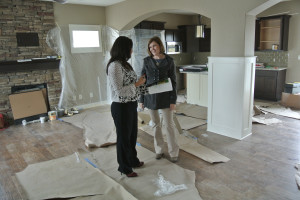 Learn more about the builders of Prairie Trail here.
Interested in building at Prairie Trail? Call Ashley Johnson , Director of Marketing at 515-965-5249 or email ashleyj@albaughinc.com. Or, if you are still dreaming about building but not ready to connect, be sure to follow @PrairieTrail on Twitter and Like Us on Facebook to keep up with the latest happenings.