Today is the beginning of the award-winning Des Moines Art Festival ®. This is a much-anticipated weekend in the Central Iowa area. Visual arts, performing arts, interactive arts and even culinary arts will be on display to entertain and celebrate the impact that art and design have on our everyday lives. It's fun and it's free!
Art and design are important to people, which is why this famous art festival has continued to thrive for nearly five decades. The aesthetics of our environment matters. Recent research shows, Americans are informed, transformed, delighted, and diverted by their participation in the arts. They treasure their experiences, reflect back on them in their daily lives, and are often changed by them in deep and significant ways.
That same sentiment was the driving force behind the planning and commitment to design at Prairie Trail. As a development labeled New Urbanism, Prairie Trail is different than most – and legitimately one of the frontrunners of the movement.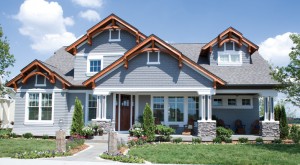 Complimentary housing options have been designed to create a vibrant, energetic community.  The four traditional styles of the community—Colonial Revival, Victorian, European Romantic, and Art & Crafts, are all present in the residential neighborhoods.  All four styles are appropriate to the heritage of the central Iowa region and echo many of the design elements in Iowa's historic neighborhoods.
The covenants and adherence to the original architectural planning are so important to the aesthetic and the lifestyle at Prairie Trail, that a governing body reviews each home plan before building can proceed. While that may feel limiting to some, it is much welcome by the residents who choose the lifestyle at Prairie Trail. The process has been purposefully created to uphold the design of the neighborhood environment over time.
So whether festival or neighborhood, award-winning or everyday, consider the influence of design significant to your lifestyle and embrace the arts!